Government Degree College Rudraprayag was Established by Government of Uttarakhand on dated 01.07.2006 with professional subjects viz. B.CA, B.BA, B.T.S and Horticulture. In that time, it was only the professional college in hilly district of Rudraprayag opened by the Government of Uttarakhand. In 2008 faculty of Science and Art was approved and established for providing qualitative as well as quantitative benefits to the students particularly belong to the poor communities.In May 26,2022 Sri Dev Suman Uttarakhand University completed the process of Panel for proper starting faculty of science including subjects Physics, Chemistry, Maths, Zoology and Botany. In the beginning, the college started classes in Department of Botany to introduced only for undergraduate students having more than 35 students with full faculty members. In addition to this, the central library of the college well maintained with collection of 234quality books for undergraduate students.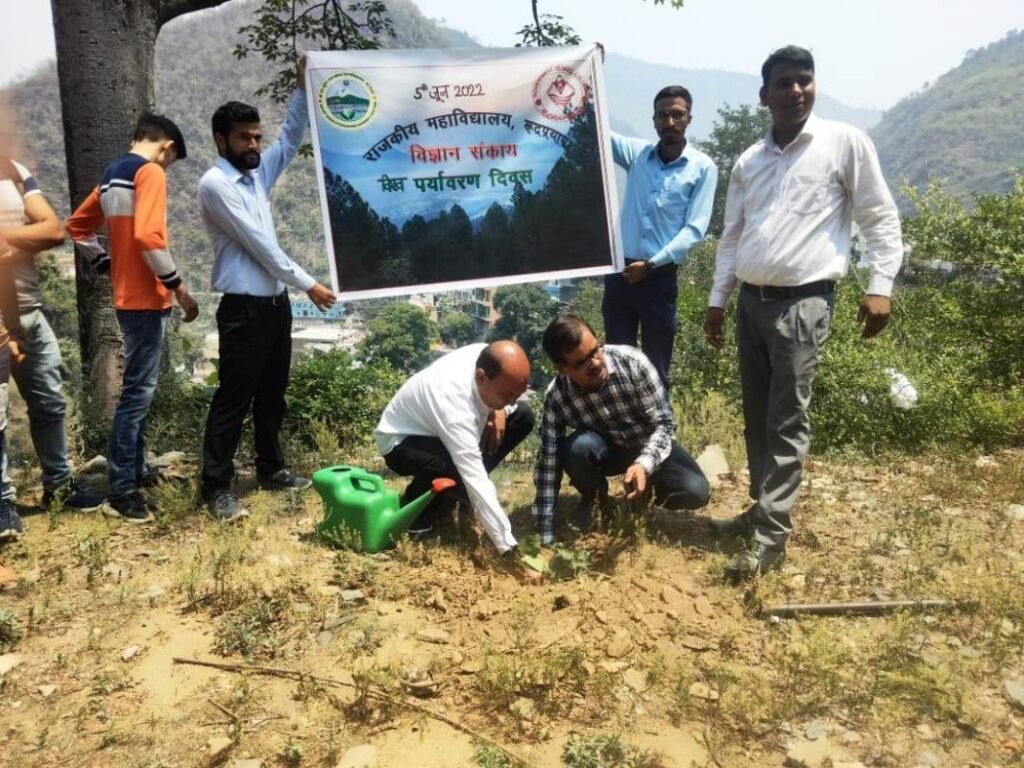 The faculty member of Department of Botanyis actively engaged in teaching and research activities,and published a number of research papers in high repute national and international research journals. He is also involved in enhancing capacity building and skill development of students for identification, utilization, cultivation, conservation and good source of green economy of high value multipurpose plant species particularly in Himalayan context.
Vision Department of Botany
Frequent field visit to acquaint students about the ecological and environmental importance of the subject.
Use of Information and Communication Technologies.
Promote students through online learning platforms.
Teaching Botany with more practical based knowledge
Informing students about sustainable employment using plant resources by telling them about their cultivation, medicinal and other economical uses.
S.No

Name of the faculty member

Designation

Qualification

Specialization

1.      

Assistant Professor 

B.Sc. (2000), H. N. B. Garhwal University, Srinagar (Garhwal)

M.Sc. Botany (2003), H.N.B. Garhwal University, Srinagar (Garhwal) D.Phil. Botany (2011) H. N. B. Garhwal University, Srinagar (Garhwal)

UGC JRF Research Fellowship in Science of Meritorious Student (RFSMS) in the Department of Botany & Microbiology,  HNB Garhwal University, Srinagar Garhwal (25.09.2008 – 10.06.2010).